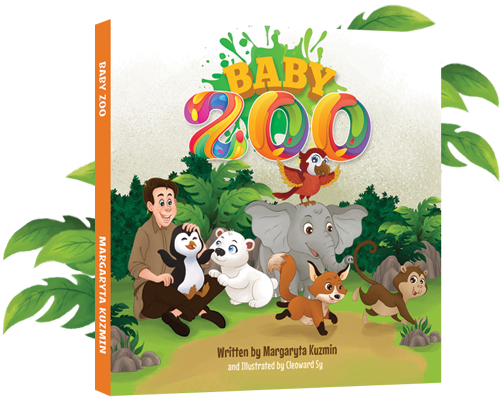 Baby Zoo Book
The book has 32 pages + cover and measures 6x6 inches with beautiful illustration done by Cleoward Sy. We have done our best to make each animal look appealing to children so that they can relate to emotions in the story and thus keep their interest throughout the book. Your child will have plenty of opportunity to exercise with word pronunciation, color definition, memory, emotion recognition, counting, rhyme repetition and even shape recognition.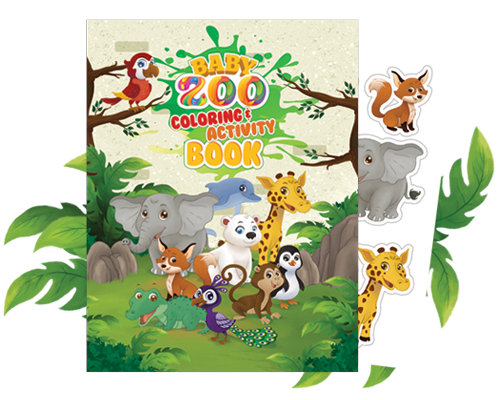 Coloring & Activity Book
Coming Soon
Coloring & activity book will include 40 pages full of coloring, connect-the dots, shape definition and lots of other fun exercises for your kids. It will feature a soft cover and will be done with offset printing as well to guarantee the best quality. This activity book also comes with a sheet of stickers with the characters from the story.

Memory Skills

Speaking Skills

Reading Skills

Counting Skills

Learn Animals

Learn Colors
Baby Zoo is a super cute board book for little kids teaching them about colors, numbers, emotions, shapes and more!